If you have clicked on this article, you probably already know many things about the crypto and trading world. Or you could be brand new to it. Anyway, welcome to this brief and explanatory guide to what NFTs mean and why they are so unique.
An NFT is not your standard cryptocurrency, and that makes it so loved by many.
Let's dive in at what it actually stands for and how it works. Once we clear this out of the way, we can continue.
What is NFT?
NFT means non-fungible token, and non-fungible means that this token is unique and can't be replaced. Let's take Bitcoin, for example. Bitcoin is fungible since you can trade your Bitcoin for another Bitcoin. You will end up with Bitcoin in both cases.
However, NFTs are more like Yu Gi Oh cards- one-of-a-kind trading tokens that if you trade one for another, you will receive a token different from the one you gave away.
NFTs can be everything. They can be a jpg image, music, or digital art. You can be an artist, create a 3 minute short YouTube video by adding your images and music. BOOM. You can now sell this video as an NFT at an excellent price if it brings value to the rest of the community. It's just like getting paintings at an art gallery but cooler.
If you want to talk about NFTs, come and join our community:

More technically speaking, most NFTs are part of the Ethereum Blockchain. Even though Ethereum is a cryptocurrency, its Blockchain supports NFTs. Other Blockchains can also implement their own NFT versions, so Ethereum is not the only one.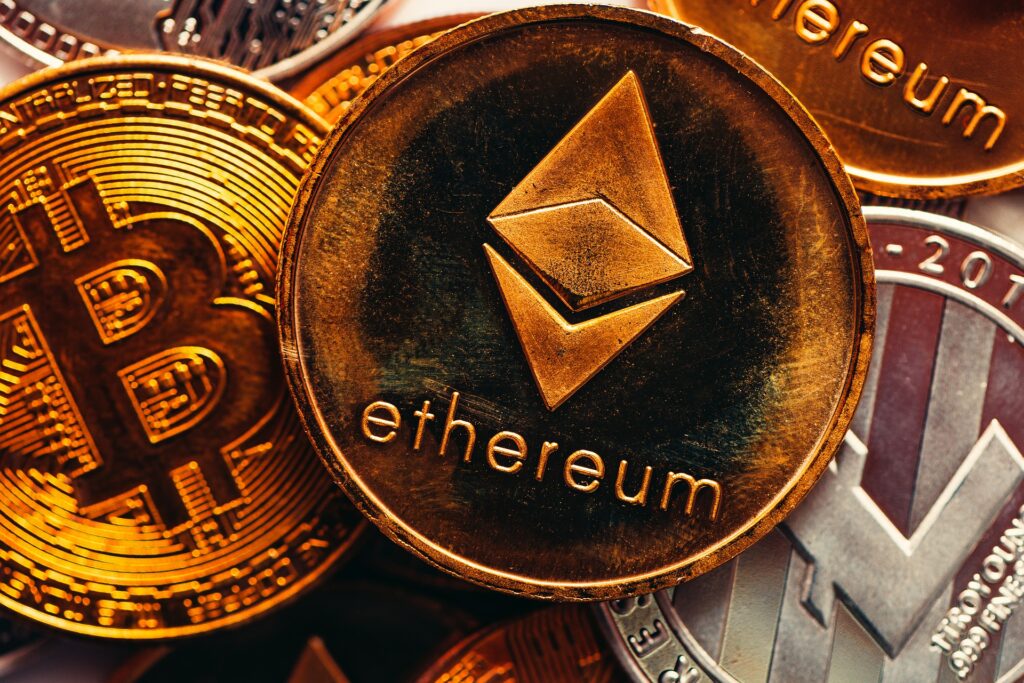 What is the hype around NFTs?
The hype around NFTs is so significant because, like everything we buy and collect, NFTs hold the same purpose. Collecting and buying is fun, and it can be a sign of wealth or a sign of you supporting someone or a brand, for example. And just like art, the value of NFTs can increase or decrease over time, and you can trade your NFT for a lot of money.
Pretty recently, in August, a person under the user name "boothy" purchased a digital image of a cartoon monkey with golden fur and red laser beams coming out from its eyes for 1.5 million dollars. This image was part of the Bored Ape Yacht Club (BAYC), an NFT collection with over 10,000 unique digital ape avatars. And while you might say that you can just copy that image, the image was released on the Blockchain as an original. By purchasing this golden cartoon monkey image, the owner secures their ownership of the image. Such cases are very common since NFTs are primarily associated with digital art.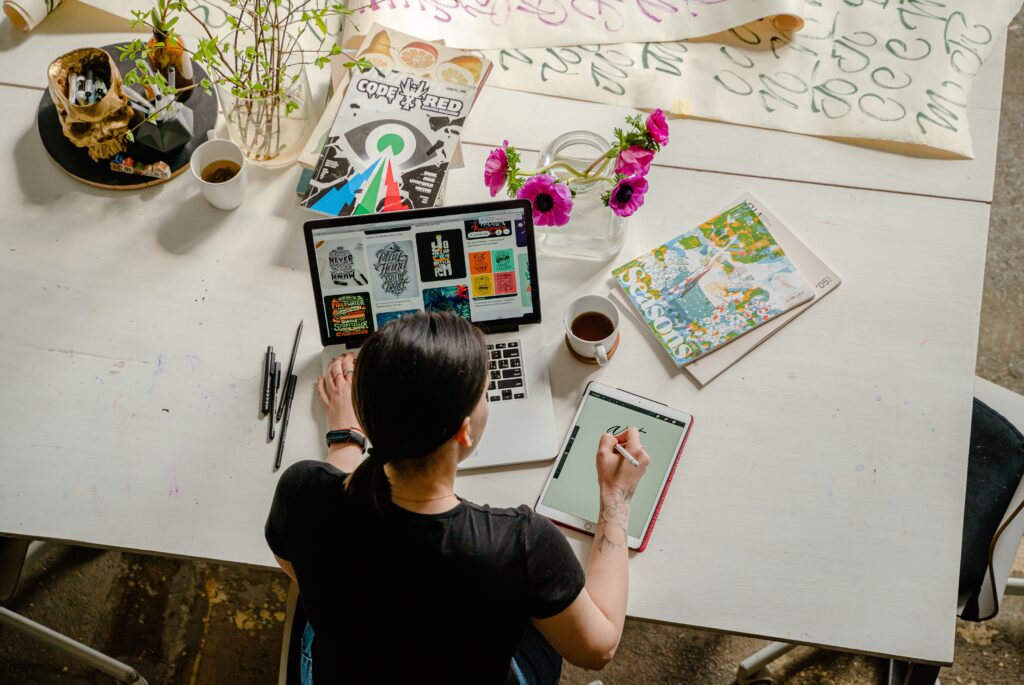 Collectors of NFTs also have small or large communities associated with the type of non-fungible tokens they have bought. One of the most popular NFT communities is called the Pudgy Penguins, built around an NFT collection with the same name. There are more communities like this, of course, like the very first one called CryptoKitties, which is again a collection of adorable cat NFTs.
Isn't this amazing? Not only can you buy digital content on the Blockchain, but you can be a part of something bigger.
Generally, NFTs are seen as an understandable way for non-crypto people to get to know the science behind the Blockchain and how trading works. It's like Blockchain 101 but paired with cool digital items that can double their value over time and expand your funds.
Fun fact: Nike has a patent on a method to verify sneakers authenticity by using an NFT system called CryptoKicks.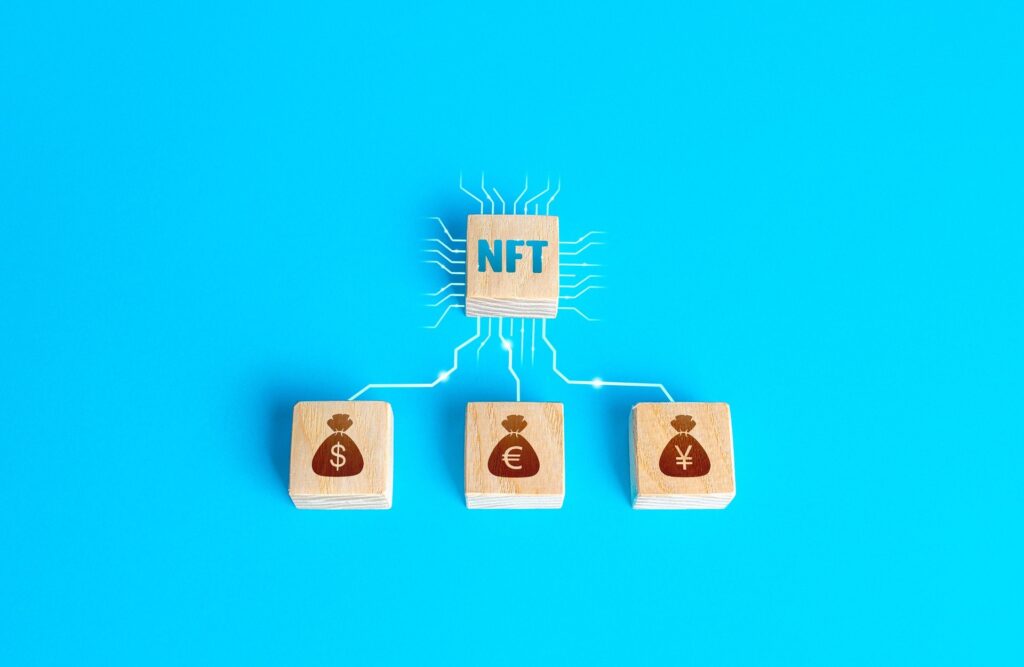 Is there a future in NFT?
This is a very debatable question, and it seems that the long-term prospects are not very clear. There are two main issues with NFTs, and if they are dealt with, these tokens could be the new way of supporting artists around the world.
The first issue is linked to how we view digital art compared to physical art. For example, we have all seen the Mona Lisa in Google Images, but we still travel to see it in person. Digital art can be copy-pasted and printed, while an original reproduction holds its value by being out of reach.
And the second issue could be with how smart contracts are set up with royalties for the artists. This could be the road to highly complex ownership structures.
Despite these issues, the main goal NFTs are reaching is to introduce the crypto space outside of the finance community. Thus, NFTs can bring novel approaches and ideas from collectors, developers, and artists worldwide.
If you haven't purchased a non-fungible token before, you can check out marketplaces like Rarible, OpenSea, Nifty Gateway, and many more.