In order to answer this question, we must look into what Metaverse is, for starters. It sounds very futuristic, but the truth is that the future is already among us. It won't be long until you start going to your local Metaverse Ikea for some meatballs and a new chair for your virtual home.
Mark Zuckerberg has stated that he wants to sign up at least 1 billion users by 2031, and the predictions are that by 2024, the Metaverse market value could reach $800 billion. Simply put, Metaverse is a shared 3D virtual space for maintaining payments, identity, objects, history, and the concept of ownership in a VR world. And yes, Metaverse will be accessible in VR. It's basically an enhanced Internet designed for simulations and spaces rendered in real-time. And you could fill these spaces with furniture.
How are furniture companies and the Metaverse connected?
Furniture companies and the Metaverse are connected solely through the idea that Metaverse architecture is possible. Architects can already build a metaverse property by using computer software and digital technology. They can also create buildings, streets, cities, and more.
Architects will be able to collaborate with various engineers, contractors, game designers, clients, government officials, and more to finalize a project.
Basically, you will be able to purchase virtual real estate metaverse style.
And some people are already jumping on that bandwagon and getting their first virtual home.
How sweet!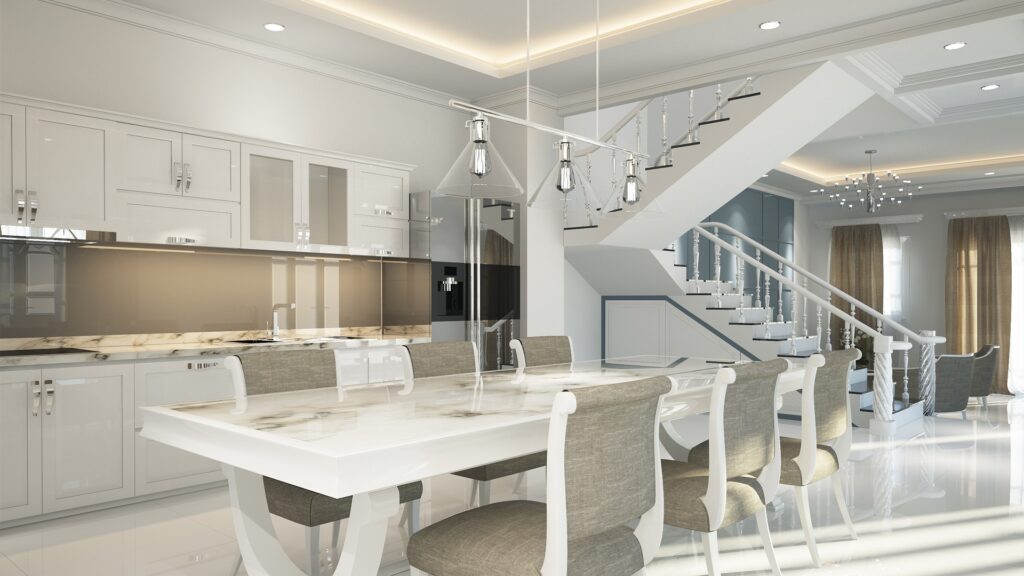 So, when you get your real estate in Metaverse, you will need some furniture to make it livable, and this is where furniture companies come along.
Expectations involve the full integration of interior design projects, which can be fine-tuned and edited without the manufacturing costs for designers and customers.
For example, if someone wants their bed to have a metal frame instead of a wooden one, the change will be present in minutes.
With that said, let's see why it's so essential for furniture companies to start building 3D models of their furniture and even add a bit of augmented reality in the mix.
Why Furniture Companies Must Metaverse Out Their Products?
By 2021, the VR/AR industry started taking off, and especially with the upcoming Metaverse, AR (Augmented Reality) technology started to become a hot topic for many.
Basically, virtual furniture will be implemented into the Metaverse for people to design their virtual homes with it. It's expected for big furniture shops to build their own showrooms within the Metaverse and let people go virtual furniture shopping.
And with modern technology, the ready-made 3D models of furniture pieces will be converted as part of the wide Metaverse into meta furniture.
So, companies can already get prepared step by step for this upcoming change and the future that lies ahead of us.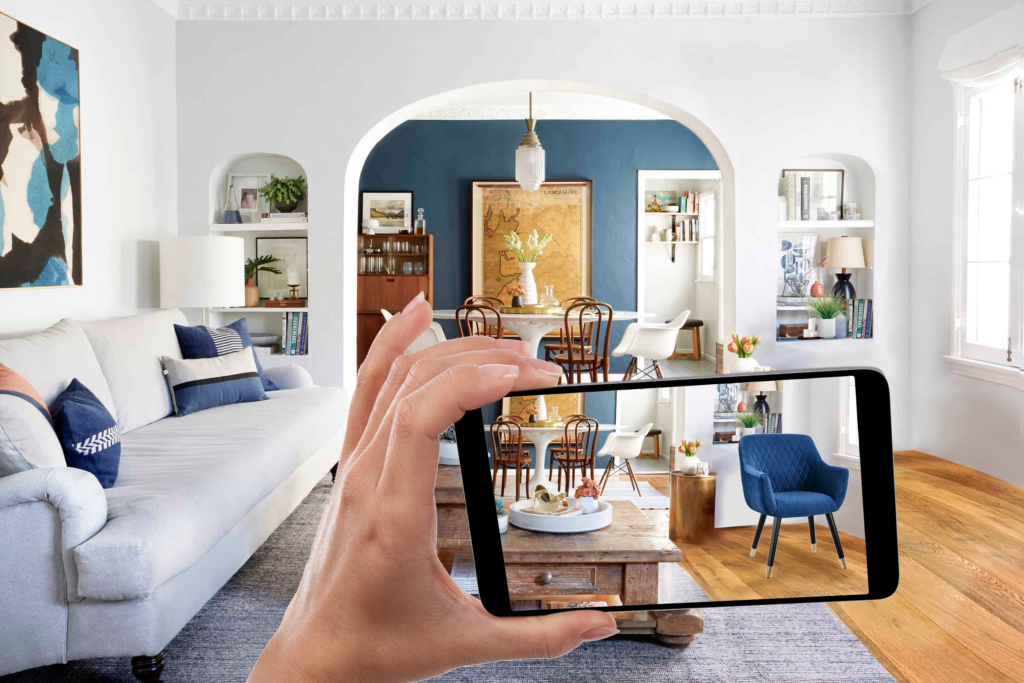 For instance, companies must start creating 3D models that use AR technology on their websites. This way, customers can directly use their phone to point at their living room and see the couch from the furniture shop visualized in their space.
This can happen directly from a mobile browser or from a special app of the store.
All of these technological advancements will not only enhance the user experience of the customers but will get businesses ready for the future metaverse interior design predictions.