This publication develops our mission at "Technologies and Innovations" Foundation to support, promote and educate about innovations and cutting edge tools and techniques which inspire and challenge people for new ventures and enhance their quality of life.
You want to provide a safe and convenient room service? Then, you should definitely try the new QR code menu and to take advantage of its interesting benefits.
"Dear Customer, thank you for booking your stay with us. It is our priority to make you feel safe. Thank you for trusting us." Customers will continue to receive this type of message on each of their reservations at least until the end of 2021. They will choose carefully their hotel for accommodation having in mind the most important criteria of the year – disinfection and hygiene. Most of the future customers would prefer to have lunch or dinner in their hotel rooms, this way feeling undisturbed and most of all safer.
2020 had a huge impact on tourism business, especially on hotels and restaurants. The restrictions have changed customers' habits a lot, therefore the business has been forced to quickly adapt to the "new normal". In their desire to help the hotel business, many IT companies have developed comprehensive systems that contribute to optimization and safety when working with clients. Such a solution is the QR code menu for ordering room service. The QR code menu allows the hotel guest to order contactless food through their phone with just one click. No paper menus, no searching for hotel website and restaurant menu, or lunch menu of the day. Customers just point their smartphone camera at the QR code (printed and located somewhere in the hotel room, e.g. on the dressing table, bedside table, or wherever the hotel manager decides) and the restaurant menu pops up on their phone.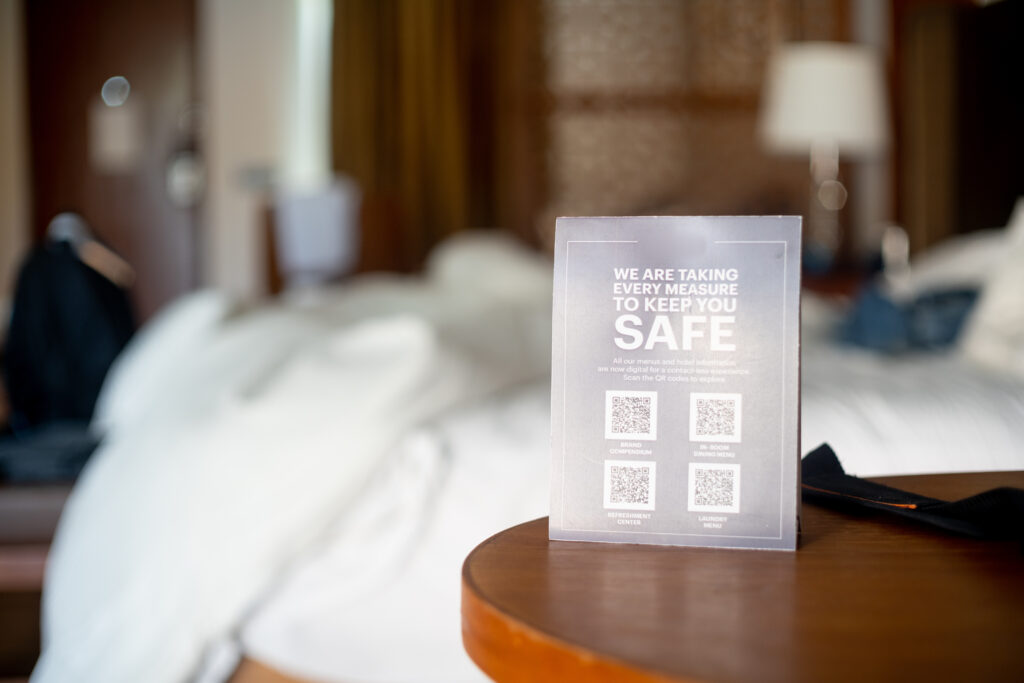 The truth is that the QR code menu has a lot of advantages. First of all, the technology is simple, its implementation in hotels and restaurants is extremely fast. Most customers are already used to using it and even prefer it instead of using a paper menu. It is gradually becoming an eco-friendly option for producing all kinds of menus. It is an inexpensive and sustainable solution that can offer additional features over time to all customers. This is also a good reason to tell more about the unsuspected possibilities of this new tool for ordering room service in 2021.