This publication develops our mission at "Technologies and Innovations" Foundation to support, promote and educate about innovations and cutting edge tools and techniques which inspire and challenge people for new ventures and enhance their quality of life.
Maybe you've already heard about a new technology called webAR. But you want to learn more about it and how to apply it in your business. So let's begin …
As a part of XR family, the new webAR technology offers unsuspected opportunities for an exciting user experience. Some global brands like Nike, McDonald's, Ikea, Coca Cola, Toyota, Red Bull, etc. have already integrated WebAR in their advertising campaigns, giving customers a new kind of interaction. During 2021 webAR will continue to surprise the Cross Reality technologies fans all around the world with its wide-ranging application. Thanks to technology improvements, webAR has become a preferred solution for many advertising companies, replacing its "siblings" AR and VR. But why is this New Reality so exciting?
What is webAR and why is it still not so popular?
Generally webAR is web-based Augmented Reality. Compared to AR which usage has been limited to apps, webAR lets the user to experience Augmented Reality using only the camera of their mobile phones or directly through their browser windows at the click of a button. So webAR is much easier to access without the necessity of dedicated software or mobile applications downloading. When we consider the business side of both technologies, most of the users know that storage and data are sensitive subjects and represent the main inconvenience by using AR. Having this in mind, webAR will provide a reason, serious enough to be preferred as a technology in 2021, by not requiring the user to provide any data and storage.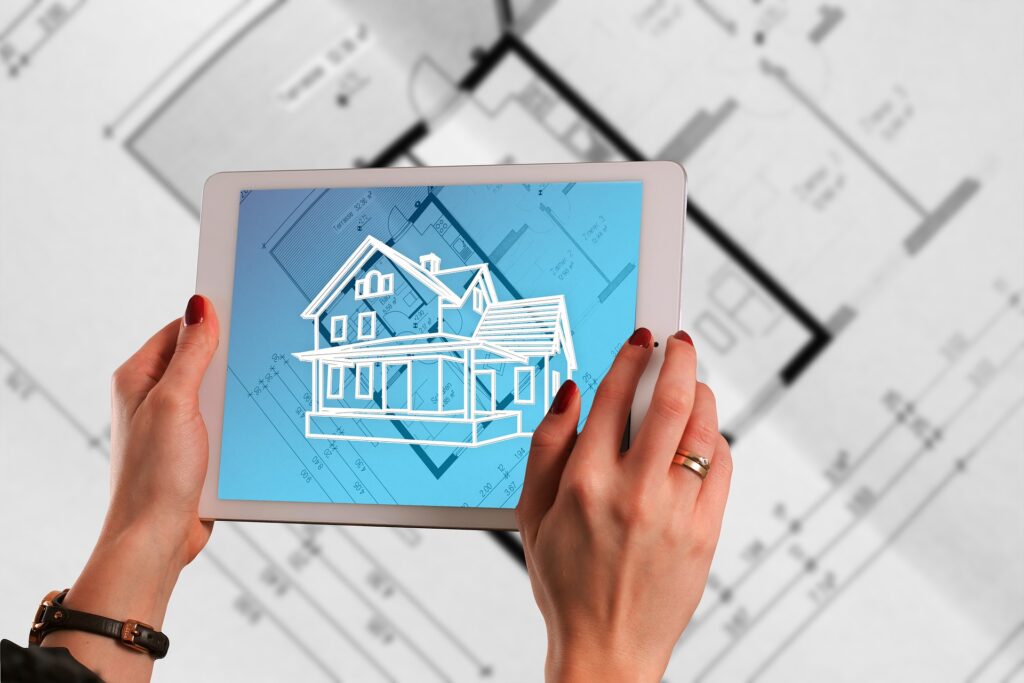 Unfortunately the situation in 2020 made it impossible for a lot of innovations to reach their audience. Many technology events were canceled and postponed due to the pandemic. Today webAR is still quite a new technology at the market, its performance quality is still lower than standard, downloadable AR solutions, also unlike the former, web browsers can only access a limited number of smartphone and other smart devices features. It's a matter of time during 2021 before the IT society finds a way to resolve these issues and when they do it we will have a chance to see wеbAR in its entire culmination.
Diversity and applications of webAR
WebAR has a variety of applications. Its potential in different fields could be endless. Many advertising companies have already found the benefits of this technology and apply it in a lot of big brands campagnes. Using webAR, brands are more creative and reactive with a technology that was previously pretty restrictive. Today they can specifically describe their products, their customers are more than ever closer to the brand, receiving more information and details about the products, this will increase sales in a natural way.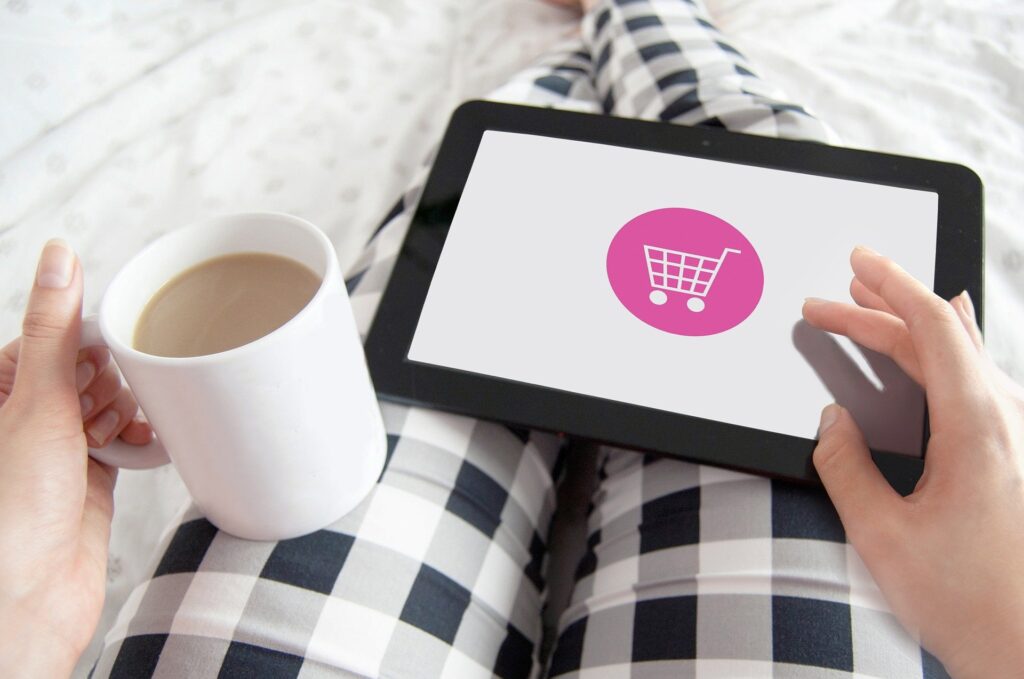 Interior Design and e-commerce
Providing a personalized user experience will make a big impact on the buying decision, especially when we talk about luxury design furniture. The buyer will make the final decision easier, if he or she could use augmented reality to "put" the furniture in their house. 2020 has been an extraordinary year for most of the e-commerce companies. WebAR as a still new tool soon will become an expected extra feature of e-commerce websites.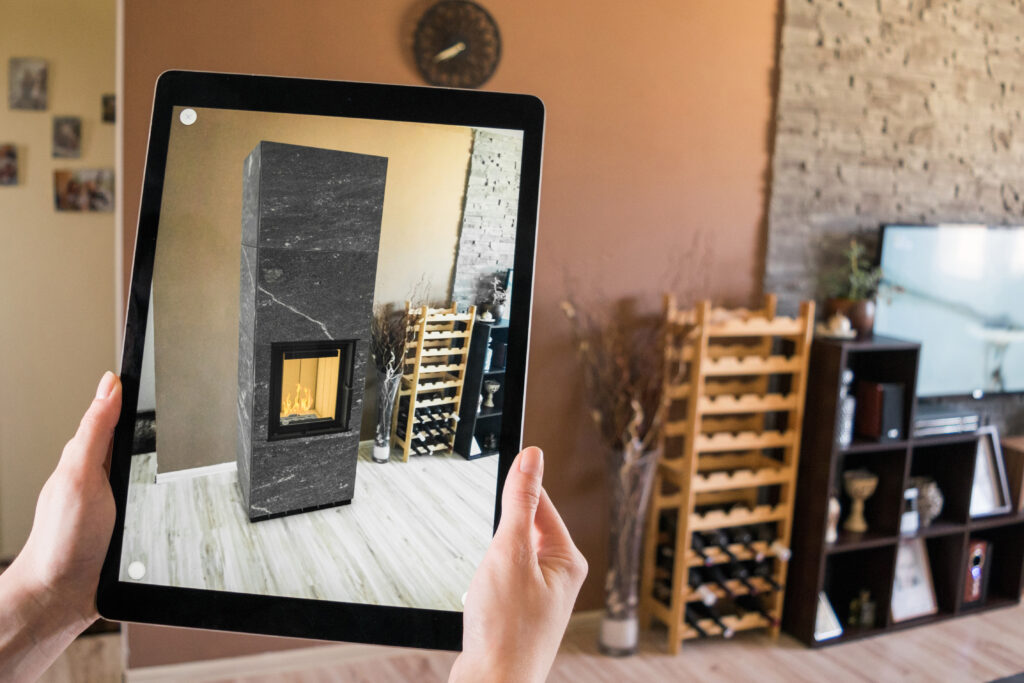 Beauty and Fashion
The opportunity to try-on virtually products like clothes, makeup, accessories etc. will be the main characteristic in consumer behavior in the near future. The consumer gets used more and more quickly to any innovations that make it easier for them to make a choice when they spend money on clothes or any kind of beauty products. Today fashion brands are trying to be first in the market by surprising their customers with an exclusive feature in their online shopping, making the user experience unforgettable. Excellent example is the company Rayban, with their Virtual Mirror, which allows a potential customer to use an Augmented Reality filter to "try on" different Rayban sunglasses and accessories.
What's next?
In the beginning of this New Year, companies can already start planning how to apply WebAR in order to create a new digital engagement with their audience. Marketing ideas like interactive product labels or surprising buttons for 3d demonstration on the website, all kinds of unique user experience, which could become quickly sharable in social networks will certainly expand the customers interest and attract new shoppers. One of the major challenges that e-commerce and marketing are facing today is personalized user experience. WebAR performs Ultra-realistic 3D models, it increases online conversion by up to 200% and reduces customer returns by 50%. WebAR is a new way of fast and effective creation of high quality Augmented Reality content. In 2021 WebAR is going to be a game changer for the whole marketing world, whose potential would continue to grow over time.